Our boilers are safe and reliable and can be fired with both wood chips, wood logs and pellets. They have a sturdy construction and includes a bimetallic thermostat and overheat protection. Tested and certified according to the European standard EN 303-5 and manufactured in accordance with ISO 9001:2008. It makes for a high quality and long life.
GOTFire CKP
This boiler has the capacity for larger properties and facilities, and is a grate choice both as a primary or alternative heat source. Modern technology mixed with high quality, suitable for properties up to 2000 m2. Available in five sozes (30–100 kW).
CKP30 Articlenr: 96-CKP30
CKP40 Articlenr: 96-CKP40
CKP50 Articlenr: 96-CKP50
CKP70 Articlenr: 96-CKP70
CKP100 Articlenr: 96-CKP100
GOTFire CKBP
A compact boiler as well covering the heat load for buildings up to 800 m2. This type of boiler has a built in water heater with stainless steel water volume sizes from 80–100 litres and provides a smooth and constant hot water temprature. Available in three different effect sizes (30–50 kW).
CKBP30 Articlenr: 96-CKBP30
CKBP40 Articlenr: 96-CKBP40
CKBP50 Articlenr: 96-CKBP50
Technical info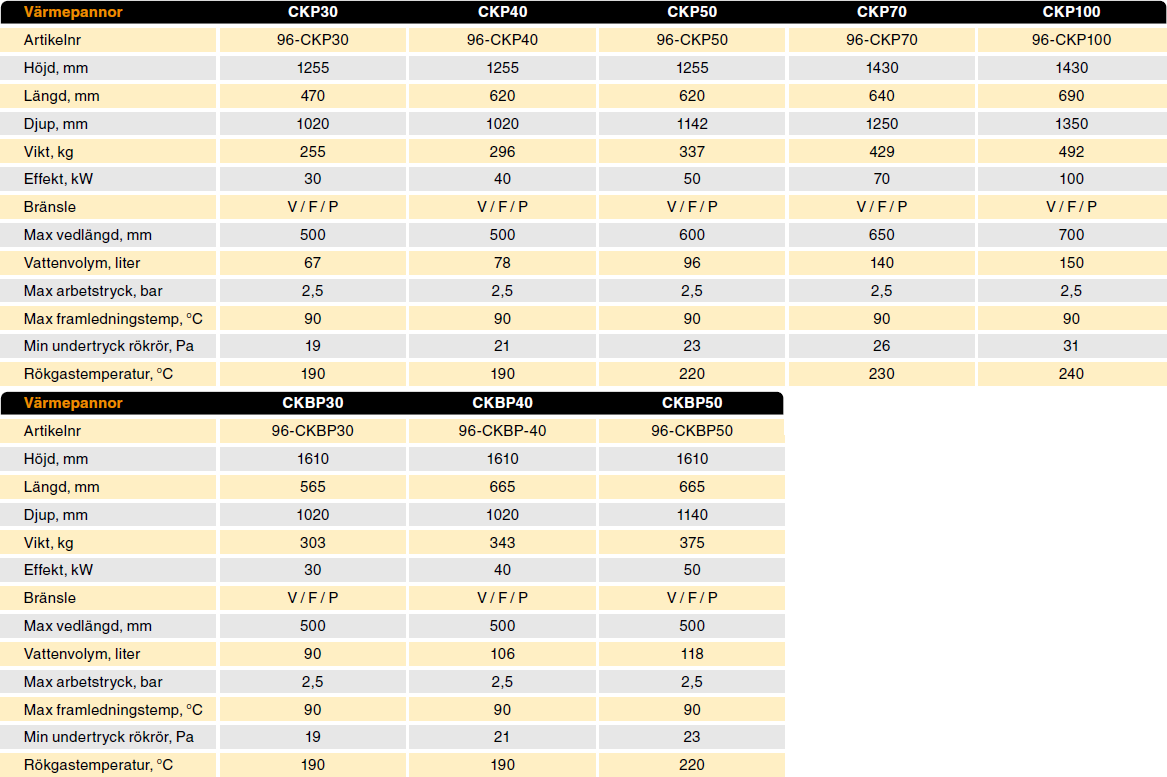 Note! Data on thermal boiler capacity is approximate and may vary depending on the buildings' actual insulation value.